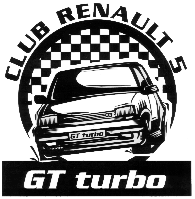 VIII Club Renault 5 GT Turbo Meeting
Sunday the 12th December 1999, 10:00 am
Casa de Campo lake
Madrid
This will be the eigth meeting of the Club, which will take place on Sunday the 12th of December, 1999. Close to the Casa de Campo lake, in Madrid, there is a big sand parking, where the people will start to gather from 10:00 am.
Those who already belong to the Club will come with their member card over the dashboard, but everyone with a GT Turbo (on any turbocharged Renault 5) will be welcome and, if desired, will be able to join the club.
Overwiew of activities (by the moment!):
Meet every GT Turbo fan at the parking place during the morning.
Make friends, get to know people, talk about our hobby and chat about our stories...
Make new members for the club.
Go to have lunch to a restaurant by Robledo de Chavela/San Martin de Valdeiglesias zone.
Maybe try some karting afterwards.
Any other idea will be wellcome!